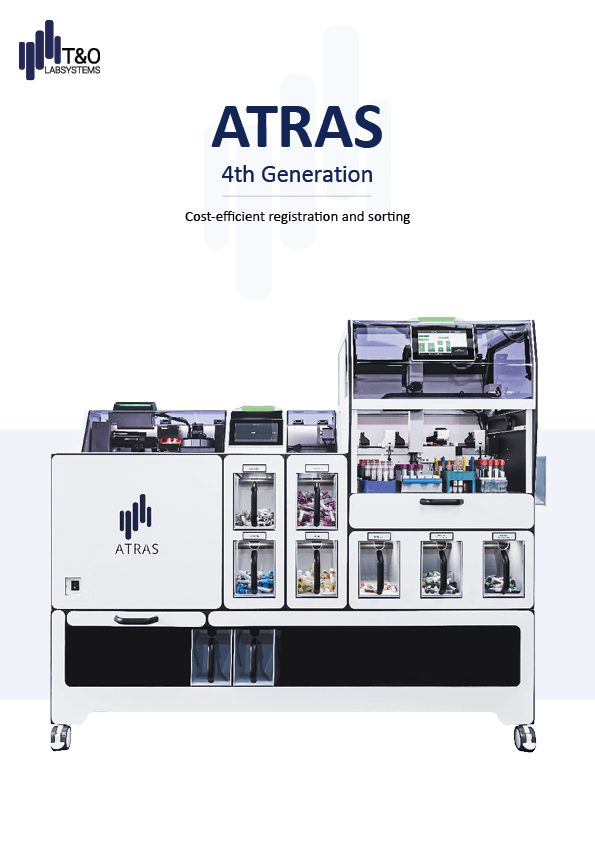 Discover the perfect ATRAS for your laboratory in the new product brochure.
To maximize your benefit, we focus on two key aspects of the ATRAS series: Modularity and continuity.
Modularity – The configurable system
Workflows and sample volumes are different in every laboratory. The ATRAS series provides an answer to these challenges. Due to its numerous configurations and options, the ATRAS series offers customized solutions for your needs.
Continuity – It simply runs
In the daily laboratory routine, employees are constantly challenged and have to focus on the essentials. We make sure that the registration and sorting of samples runs reliably in the background. Thus, the ATRAS is designed to provide highest productivity and quality.
Immerse yourself in the world of the ATRAS series. We hope you enjoy browsing through our product brochure!