YOUR SOLUTION FOR THE SAMPLE RECEPTION
AREA AND PREANALYTICS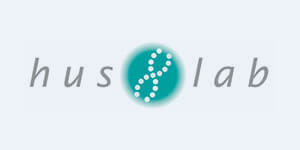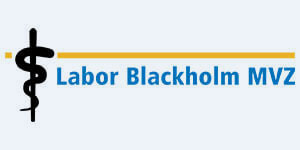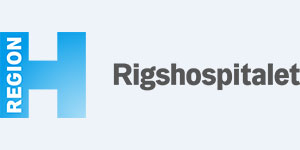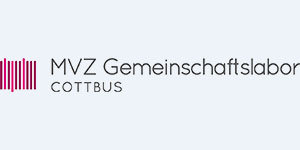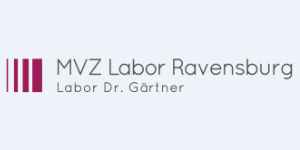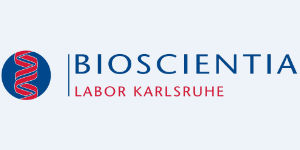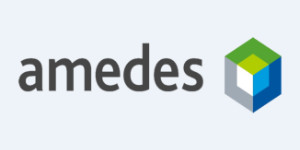 OPTIMIZE YOUR SAMPLE RECEPTION AREA AND WORKFLOWS
With the help of ATRAS you can make your laboratory processes more efficient and increase your process reliability in preanalytics.

SIMPLE
After arrival in the laboratory, the sample tubes are simply loaded into the hopper of the ATRAS.
Afterwards, the tubes are separated, registered, and sorted into the appropriate bins or racks.
The simple handling of the ATRAS and the automated sample registration considerably reduces the workload of the staff.

FLEXIBLE
The modular design of the ATRAS enables a flexible adaptation to the laboratory processes as required.
Bulk and rack modules can be combined arbitrarily in one system.
The sorting rules can be setup according to the individual workflow requirements of the laboratory.
In addition to the registration of samples, the ATRAS optimizes subsequent processes through intelligent presorting, such as processes in the hematology.

RELIABLE
The precise and reliable handling of sample tubes of the ATRAS generates a high throughput.
A plausibility check through the detection of the tube type and the comparison with the corresponding material identification improves the process assurance. Incorrect samples are detected early and sorted out before they enter the analytical process.
Due to the early time stamp at sample receipt the tubes can be traced back through the entire laboratory process.
IMPROVE YOUR PROCESS QUALITY AND TURN-AROUND TIMES BY OPTIMIZING YOUR WORKFLOWS
All sample tubes are registered in real time. Samples in question (SIQ) are detected and sorted out early. This is done quickly and reliably so that the staff are relieved of manual tasks.
LEARN ABOUT THE 4th ATRAS GENERATION
The ATRAS offers bulk loading and sorting for a cost effective optimization of the sample reception area and other work areas. Each ATRAS is characterized by a clear structure, intuitive, easy to use operation and low maintenance. As a modular system, the ATRAS offers 26 configurations, thus providing fully customized solutions for individual workflows.

Continuous loading of samples in bulk
Loading of STAT samples
Registration of samples
Identification of tube dimension
Cap color identification with CapIdent
Sorting of samples to bulk and into racks or centrifuge buckets
Connection of intelligent transportation system InTrac to ATRAS

Easy setup of sorting rules and tube types for cap color identification

Touchscreen with intuitive user interface for easy and simple operations

Bi-directional LIS connection

Archiving of closed sample tubes
EXPERIENCE THE EXTENSIVE MODULARITY


After unpacking, closed sample tubes are simply placed on InTrac and transported to the ATRAS for registration and sorting.
Simple handling
Continuos feeding of ATRAS for an early time stamp
Continuous sample flow starting at the sample reception
Reduction of walking distances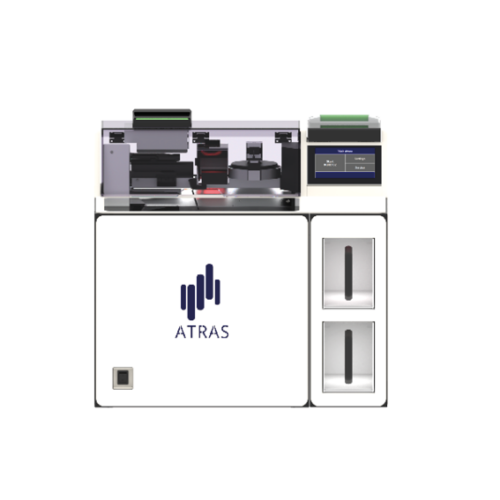 Manually or via an InTrac Inlet, samples can be loaded continuously into the spacious hopper of the ATRAS. An integrated pane ensures a registration according to the FIFO concept.
Capacity of up to 800 tubes
Loading of STAT samples
Registration of samples
Identification of tube dimension via a high performance barcode scanner
Highly reliable cap color identification with CapIdent due to in-house developed spectrometer
Continuous loading of samples
Status LED for a fast and easy visual check of the operational status
Touchscreen with intuitive user interface for easy and simple operations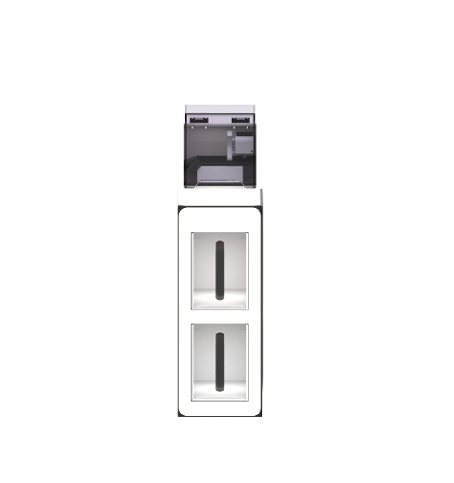 After registration, samples are sorted into defined target bins as bulk. Sorting is based on costumer-defined rules using cap-color and/or barcode information or LIS-transmitted rules.
Each bin has a capacity of up to 200 tubes
Removal of bins at any time possible while ATRAS keeps on running
Number of tubes is counted for each bin
Light barriers protect bins against over filling
Wipers gently guide tubes into target bin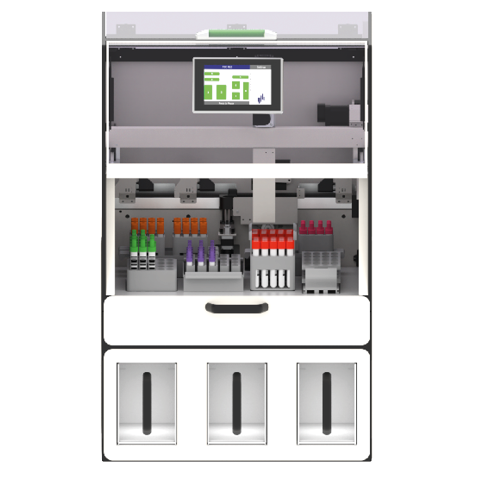 Registered samples are sorted into costumer-defined racks or centrifuge buckets on a small footprint. In addition, this module comes with three target bins for sorting of tubes as bulk.
High throughput of approx. 1,300 tubes/hr for tubes sorted into racks
Each module is equipped with a display for easy operation and status overview
Easy access of all racks independent from their position in the rack area due to the new drawer
Result record after final tube placement in rack
Specific LOG for each RS2 Rack & Bulk Output module
Barcode alignment of tubes within a rack
Easy serviceability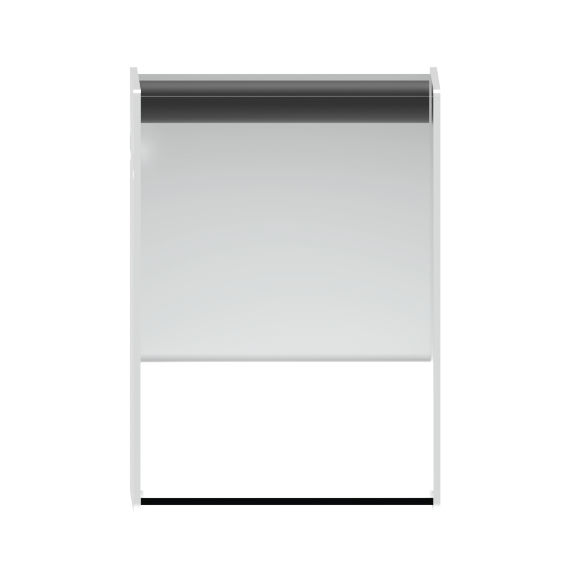 Samples in question (SIQ) are sorted into the external SIQ bin. The samples can be picked up easily for further investigations. The SIQ bin is removed when using the InTrac Outlet connection. In this case, samples in question are routed to a defined bulk target bin instead.
After registration, closed sample tubes are transported to the following work area in the laboratory or to another ATRAS for further processing.
Continuous sample flow to the next work area
Reduction of walking distances
Connectivity to other ATRAS systems
Barrier-free distribution of tubes throughout the whole laboratory
Overcoming of height differences
Selected features and highlights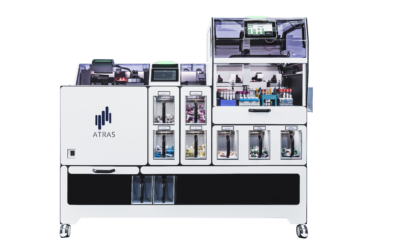 A footprint as small as a typical washing machine and just as indispensable for (laboratory) everyday life: The Racksorter combines sorting into racks, centrifuge buckets, and target bins. Most important❗️ ➡️ Customizable rack configuration➡️ Up to 3 modules in an...
REGISTRATION AND SORTING of tubes FOR SMALL LABORATORIES
With the ATRAS TS you can automate the sample reception area of your laboratory on a very small footprint. The automated registration and sorting of sample tubes by means of barcode and cap color increases process reliability and reduces turn-around times (TAT). The ATRAS TS offers simple, flexible, and reliable operations.
Compact design, low space requirement
Simple and intuitive operation
Throughput: approx. 1500 samples/h
All common sample tubes
Cap color detection
Connection to your laboratory software
6 target bins + SIQ bin for samples in question
Your Workflow – Your ATRAS
The ATRAS family, together with the intelligent transportation system InTrac, can be used in a number of different scenarios. In each scenario, the solutions from T&O LabSystems provide significant workflow improvements, thus reducing time and enhancing efficiency and process quality. Some scenarios are displayed below in more detail.
Automated registration and sorting
The ATRAS optimizes the processes in the sample reception area efficient and cost-effective. Sample tubes are loaded in bulk and are promptly registered and sorted by means of their barcode and cap color into target bins.
Throughput: approx. 3,000 samples/h
All common sample tubes
Avoidance of manual errors
Early time stamp
Configurable registration and sorting
The combination of sorting to bulk and racks, together with the connectivity of InTrac provides a high degree of automation on a small footprint.
Optimization of subsequent processes
Sorting into customer-specific racks and centrifuge buckets
Continuous distribution of tubes via InTrac to the next work area
Compact registration and sorting
The ATRAS TS organizes the sample reception area on a footprint of only 0.4 m².
Automated registration and sorting of all common sample tubes as bulk
Continuous loading of the ATRAS TS by InTrac Inlet (available soon)
ATRAS PRODUCT FAMILY FROM T&O LABSYSTEMS
With the help of the ATRAS you can increase the efficiency of your laboratory and relieve your staff considerably. The safe and precise handling of laboratory samples of the ATRAS allows a constantly high sample throughput, which significantly reduces errors compared to manual sample registration and sorting. With the ATRAS, the tubes are registered without time delay and can be traced back in the laboratory's IT system right from the start. Missing samples can also be detected at an early stage and additional requests can be ordered promptly.
Non-conform, errant samples are already sorted out before they enter the subsequent workflow processes. This increases process reliability, thus controlling the subsequent processes more efficiently. The modular design allows to design the ATRAS according to your laboratories needs and to integrate the ATRAS smoothly into your laboratory processes. The ATRAS offers a fully-fledged solution for the hematology / EDTA work area. Other work areas benefit from the ATRAS intelligent sorting.