The challenge
Every year, Santa faces the logistical challenge of ensuring that children's desired candy is under the right tree on time for Christmas Day.  
Our solution
As a sample logistics solutions provider, T&O LabSystems was able to help Santa to master the challenge.
At the beginning of this year's Christmas season, Santa integrated the new
ATRAS
(4th generation) with the newly developed Rack and Bulk Output module as well as the
InTrac
transport
ation
system into his
candy
reception area.
Registration and sorting is performed at a throughput of 3,000 candies/hour at top speed. The new Rack & Bulk Output module offers the fastest candy cane-to-rack-sorting on the market. Especially in the peak days before Christmas, the
ATRAS
provides tremendous support to the staff in handling the high volume of candy.
The configuration of the
ATRAS
is perfectly adapted to the needs of the North Pole Laboratory. The rack plate of the Rack & Bulk Output module has been individually adapted to the candy racks of the North Pole Laboratory. This offers optimal process integration.
Thanks to the intelligent transport system
InTrac
, candies are transported directly from the unpacking table into the
ATRAS
. After registration and sorting, the candies are further transported to the appropriate package stations by
InTrac
. This reduces walking distances and promotes the flow of candy.
Santa Claus is pleased that with the chosen logistics solution, all the candy will be under the right Christmas tree on time again this year.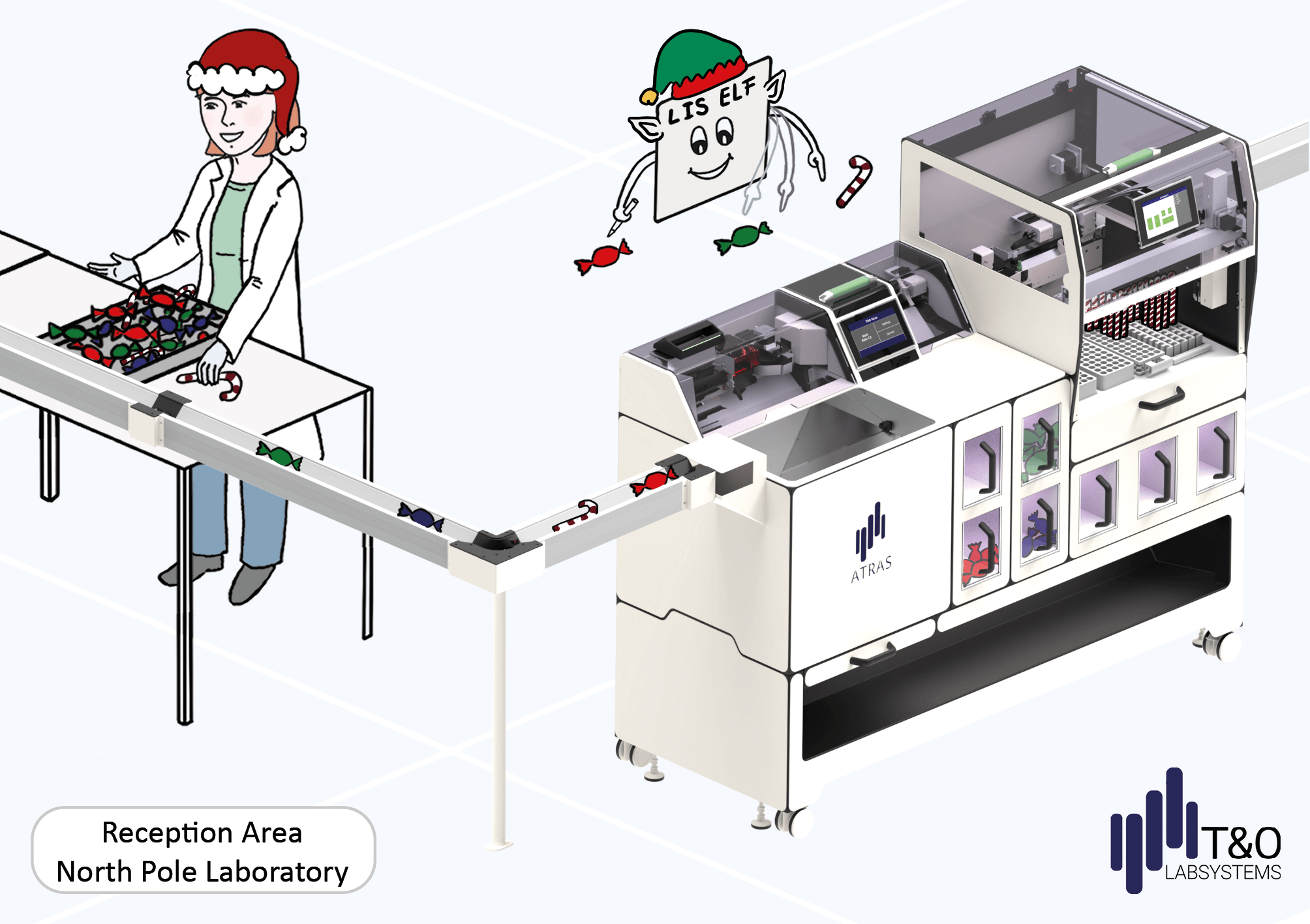 In this spirit, we wish you a Merry Christmas, relaxed holidays and a Happy New Year.
We want to thank our customers and partners for the trustful cooperation and
are
looki
ng
forward to next year.