AUTOMATED REGISTRATION OF PCR SAMPLES FOR THE DETECTION OF COVID-19
Covid-19 is currently setting the agenda for many laboratories.
The Challenge
The increasing volume of PCR samples for the detection of SARS-CoV-2 and the manual registration of samples represent significant challenges for many laboratories.
Our Solution
T&O LabSystems offers an automated and cost-effective solution for
t
he sample reception
. The ATRAS and ATRAS TS instruments enable fast and easy registration of compatible PCR samples.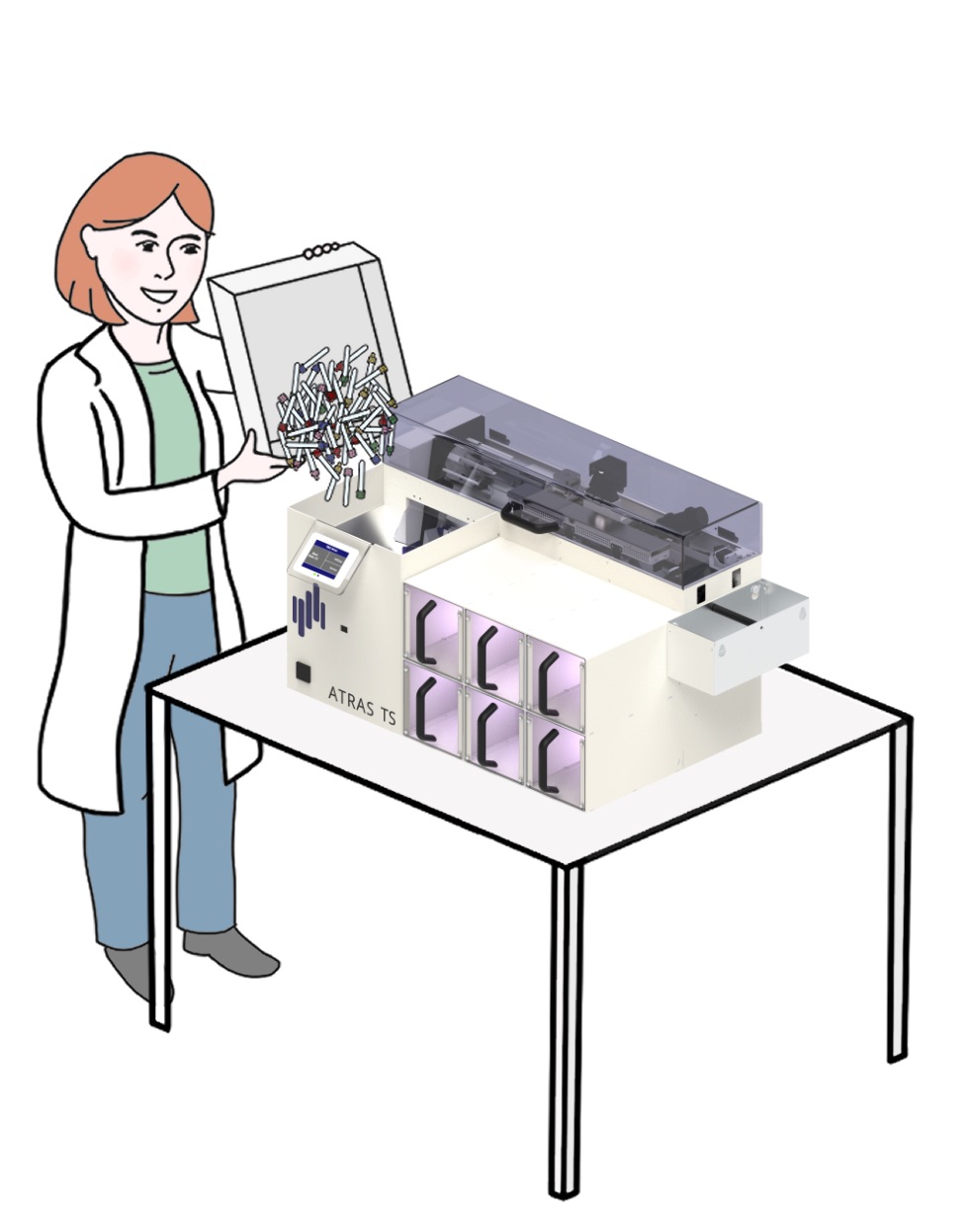 ATRAS TS
As a compact solution with a small footprint, the ATRAS TS meets all requirements for the registration and sorting of samples with simultaneous plausibility check.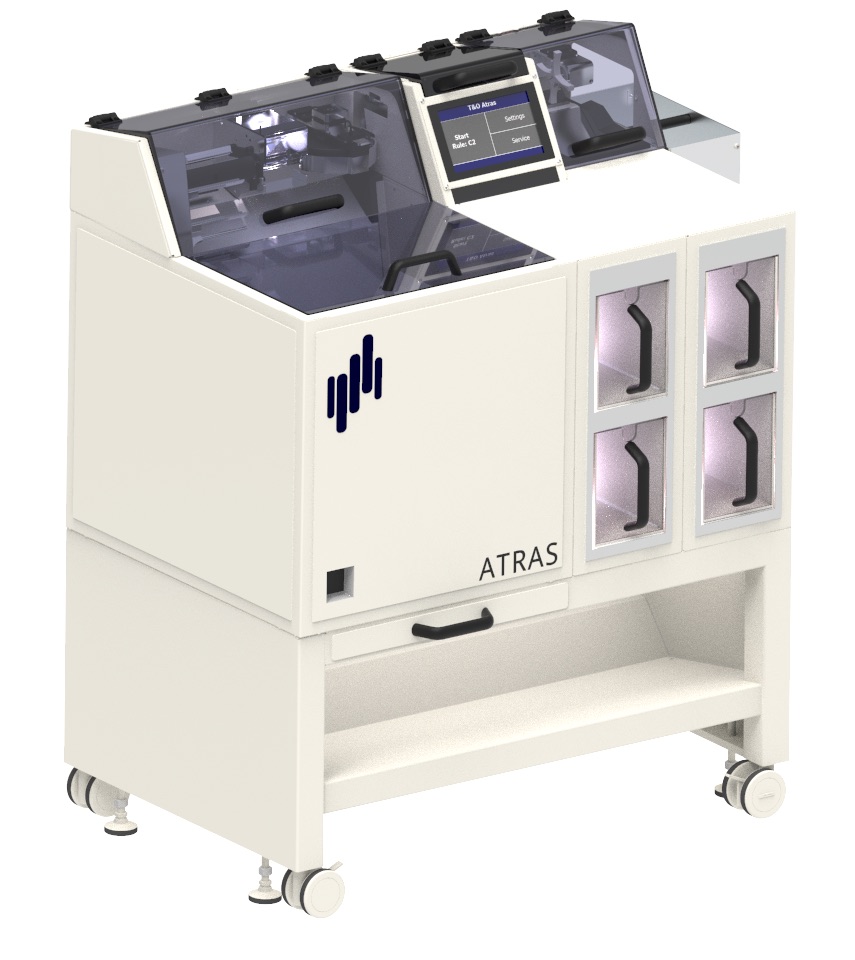 ATRAS
The bigger "brother" ATRAS has a higher throughput and can be expanded if required.
Workflow
The ATRAS and ATRAS TS are continuously loaded via the bulk input. The samples are then registered by means of a barcode scanner. A plausibility check is carried out automatically. Samples in questions are detected and rejected. The registered samples are sorted into predefined target bins and can be taken out at any time without interrupting the workflow.
Benefits
The ATRAS allows fast and error-free sample registration. This relieves the employees and they can perform other qualified tasks. The ATRAS can easily handle and possibly increase the number of samples sorted in the future.
Installation and User Training
The installation of the ATRAS is carried out by T&O. After a short on-site training, the ATRAS can be taken into use immediately. Independent from the connection to the LIS, the ATRAS can also sort the samples based on the cap color and/or barcode suffix..
Purchase or Rent
In addition to purchasing, T&O also offers an attractive rental service with a minimum term of 2 years.
Download
All relevant information about the use of the ATRAS and ATRAS TS is summarized in a data sheet.
Contact Form
Please fill out the form and we will then contact you immediately if desired.
 Your Contact Person
We will be happy to provide you with further information by phone or in response to your message by email.
Janus Kuhn

Business Manager Nordics / CEO
T +45 42 36 2616 (mobile)