Why should your employees waste time on the registration, sorting, and transportation of tubes when there is so much more important work to be done in your medical laboratory?
T&O LabSystems' automated solution for bulk and rack sorting will be presented during the Medlab 2020 from 3rd to 6th February in Dubai. As a special topic we'll show ATRAS Necto which transports your clinical samples automatically to different floors in the laboratory. Make sure to stop by at booth Z4.J35 for more information and a unique live presentation of the ATRAS Necto. Together with our business partner Timedico we look forward to welcoming you during the show.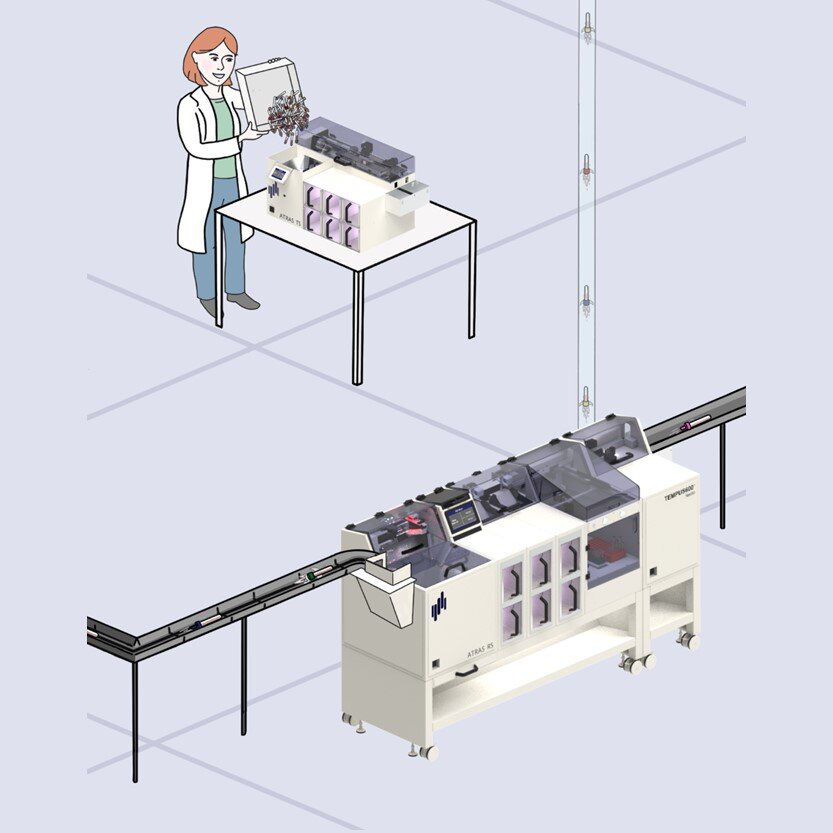 ATRAS Necto registers, sorts specimen into bulks and racks, and sends them to their next destination in the laboratory.